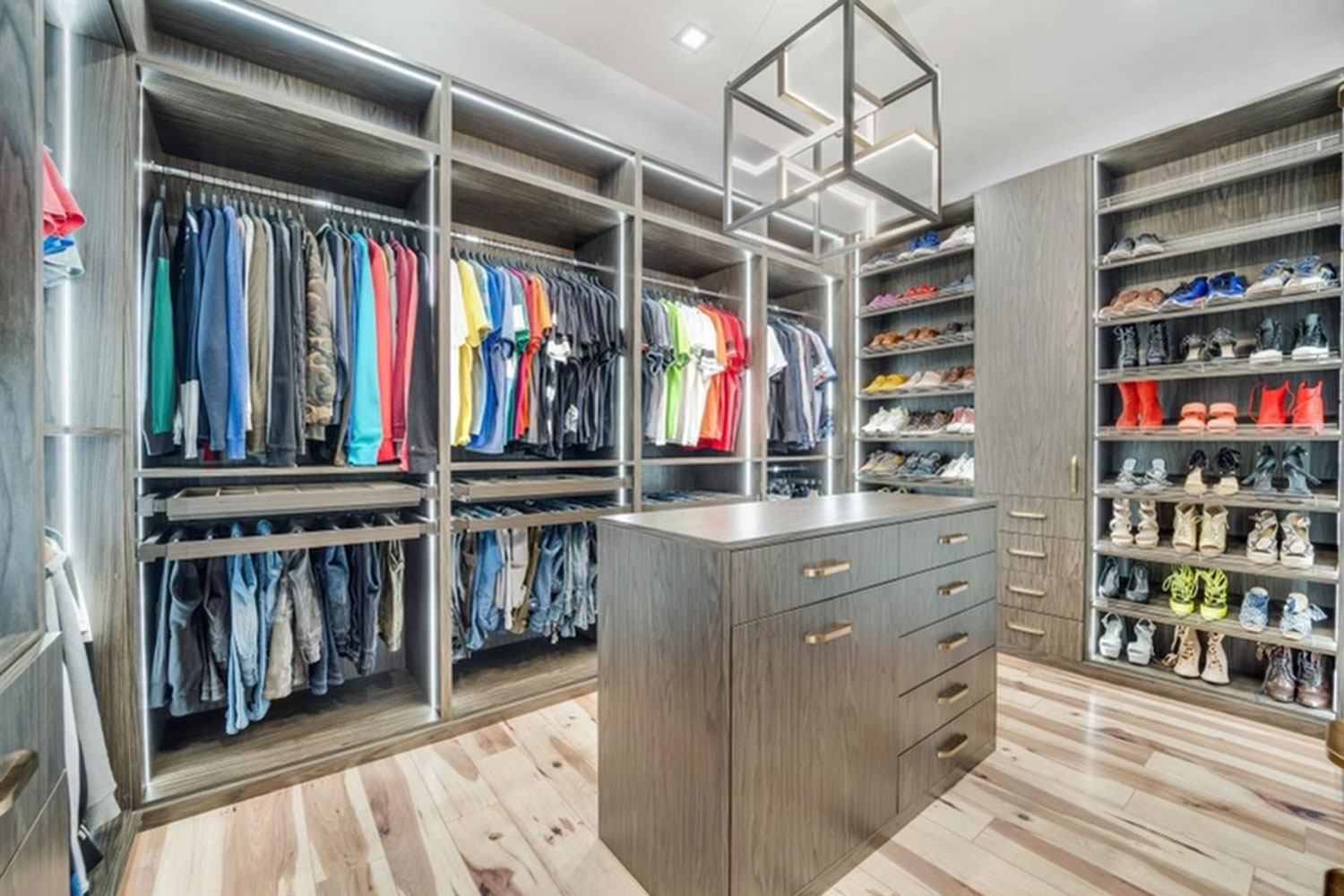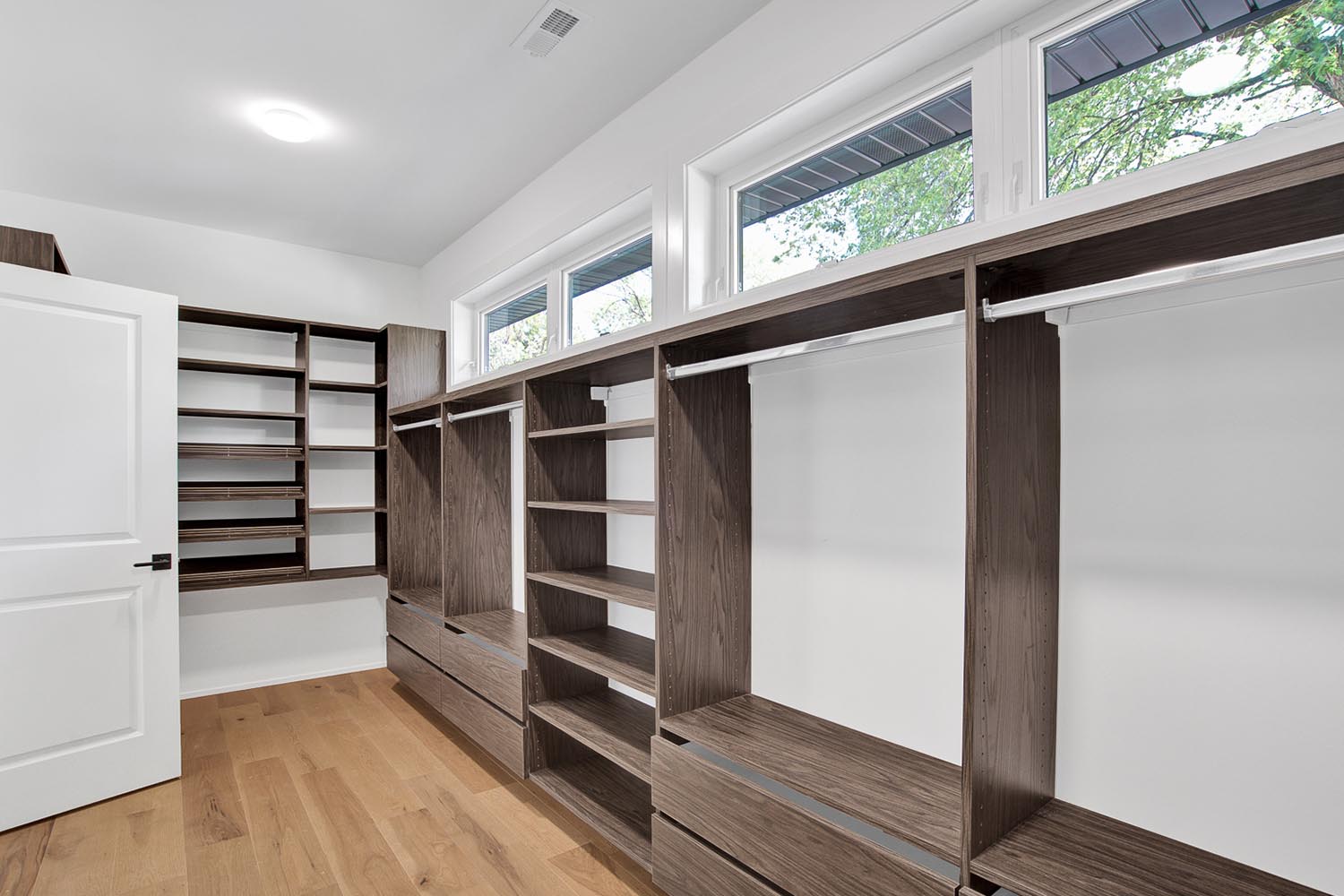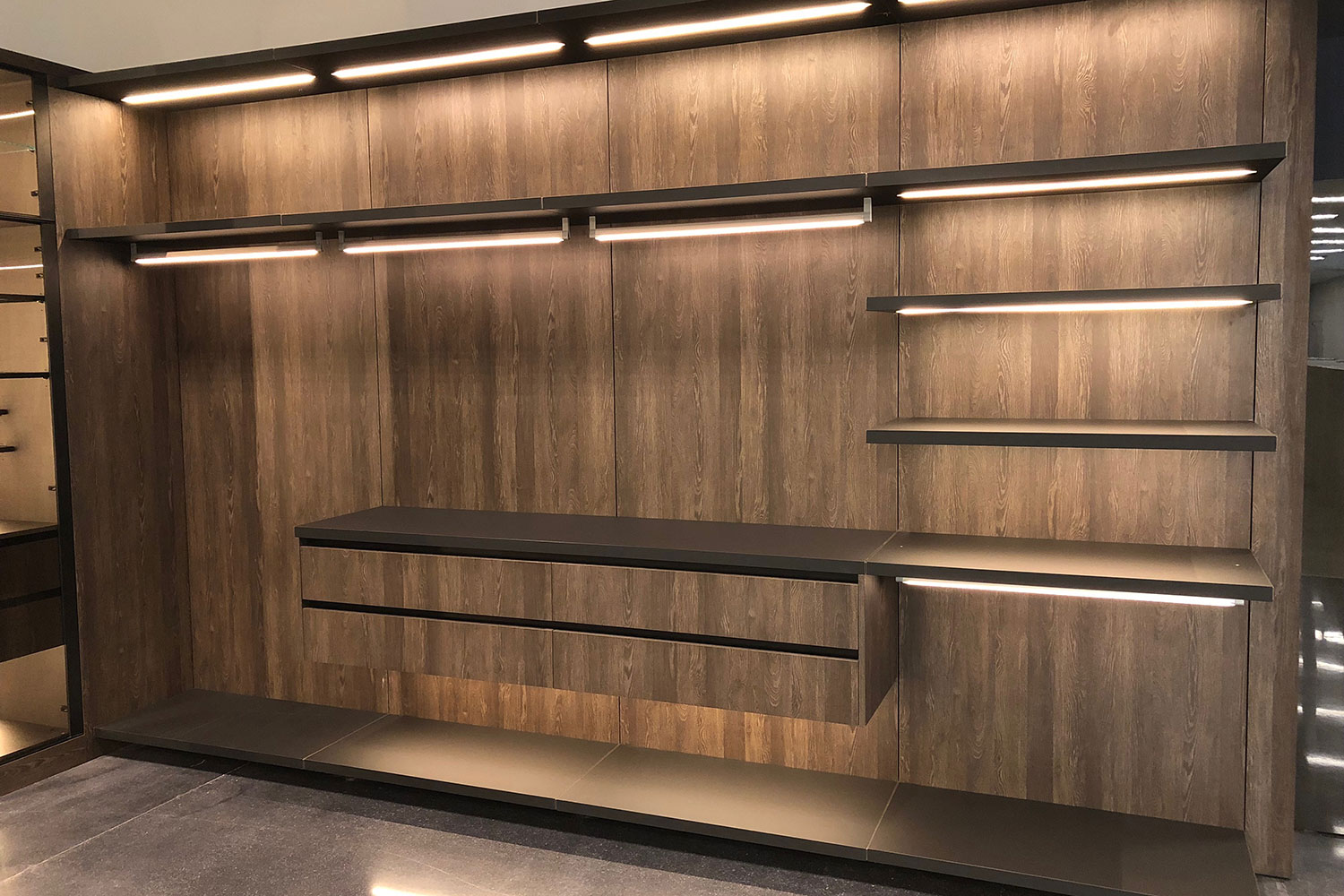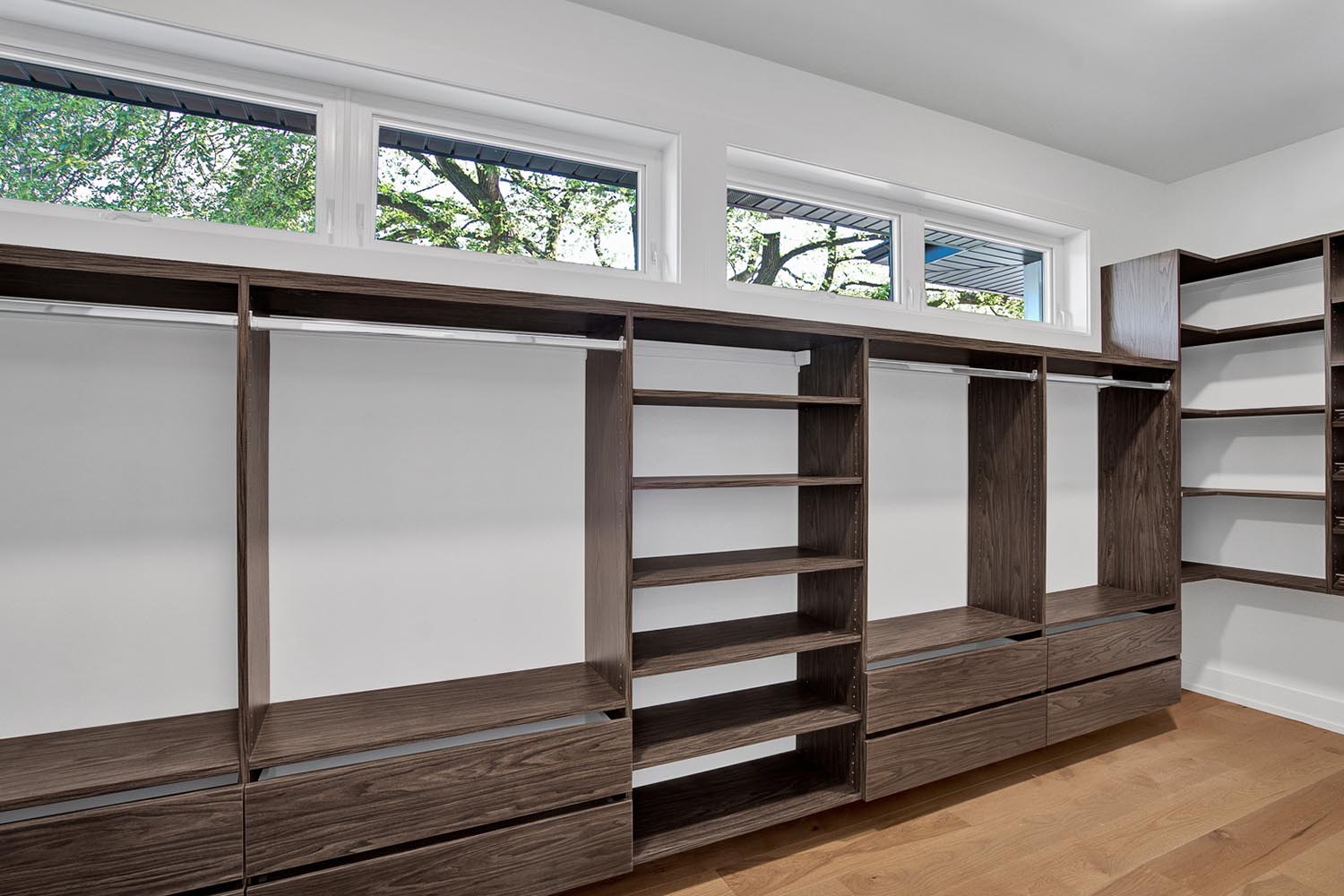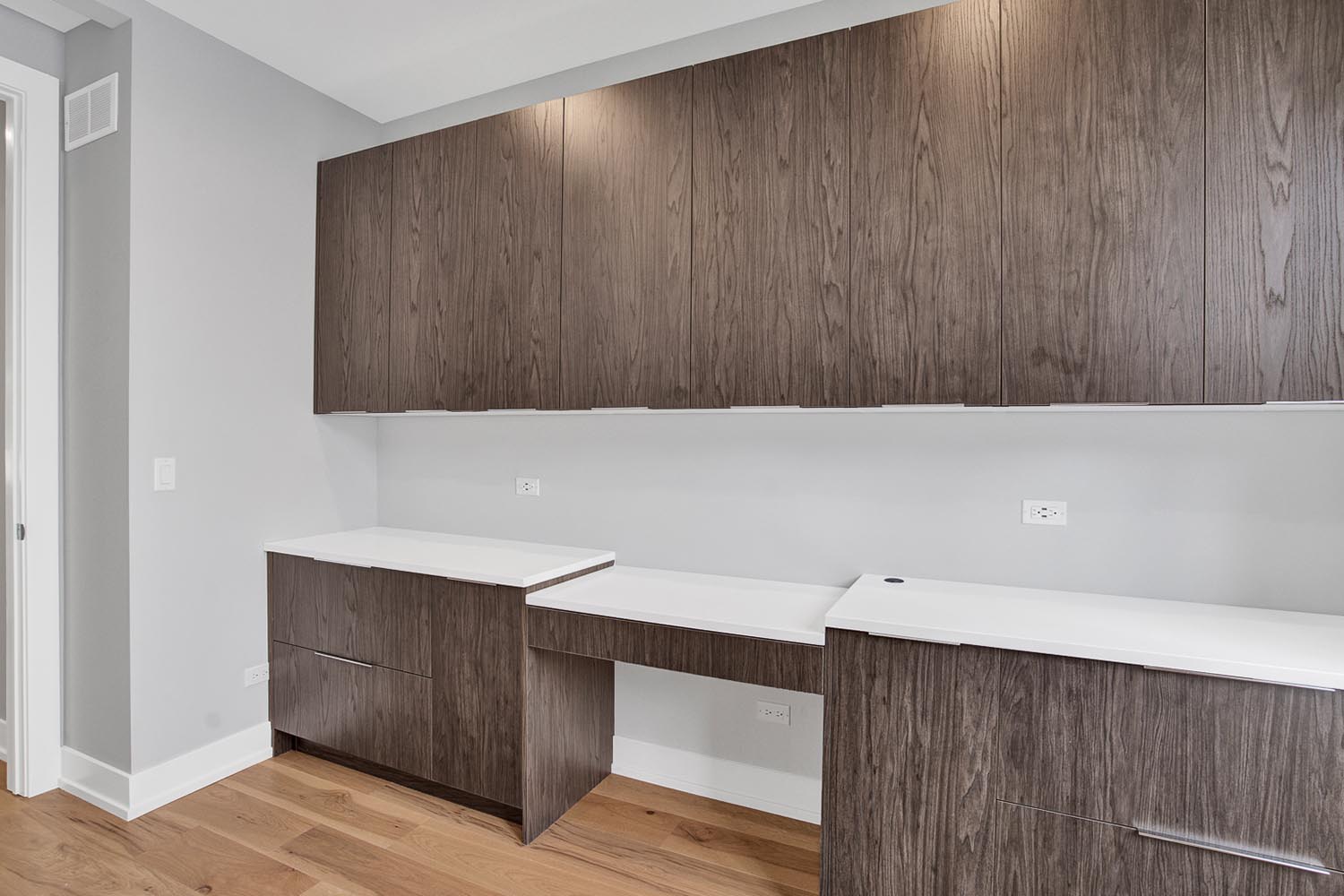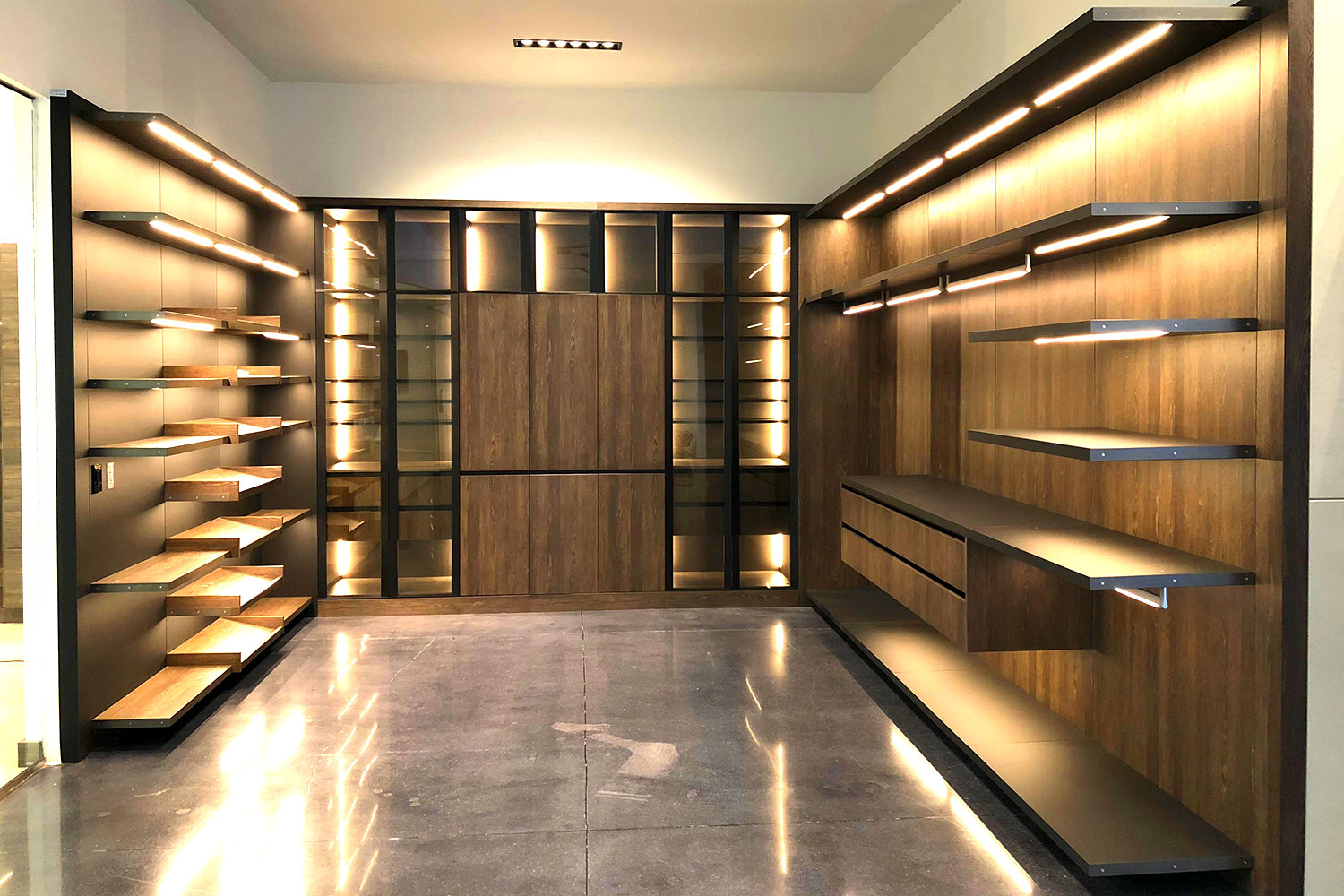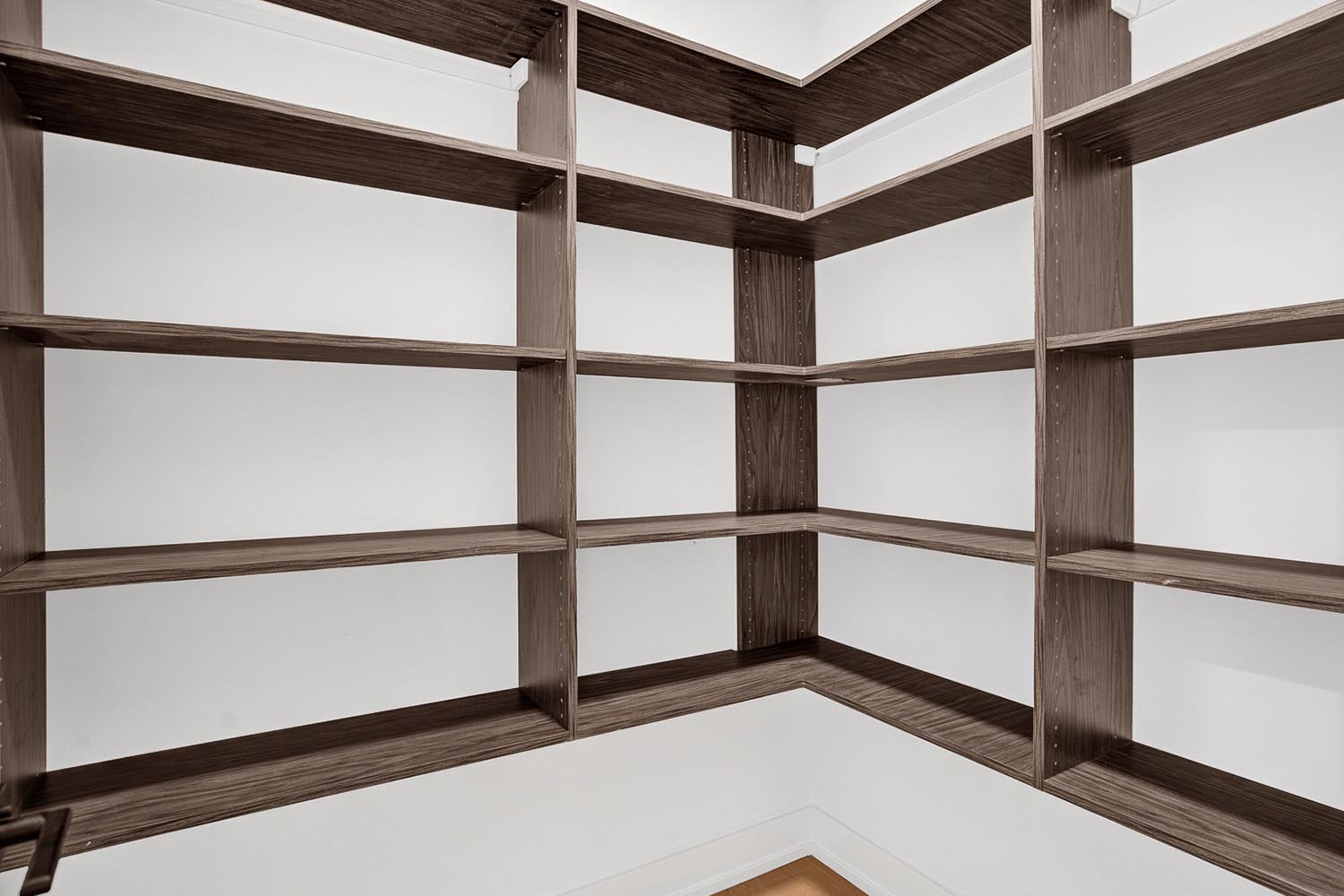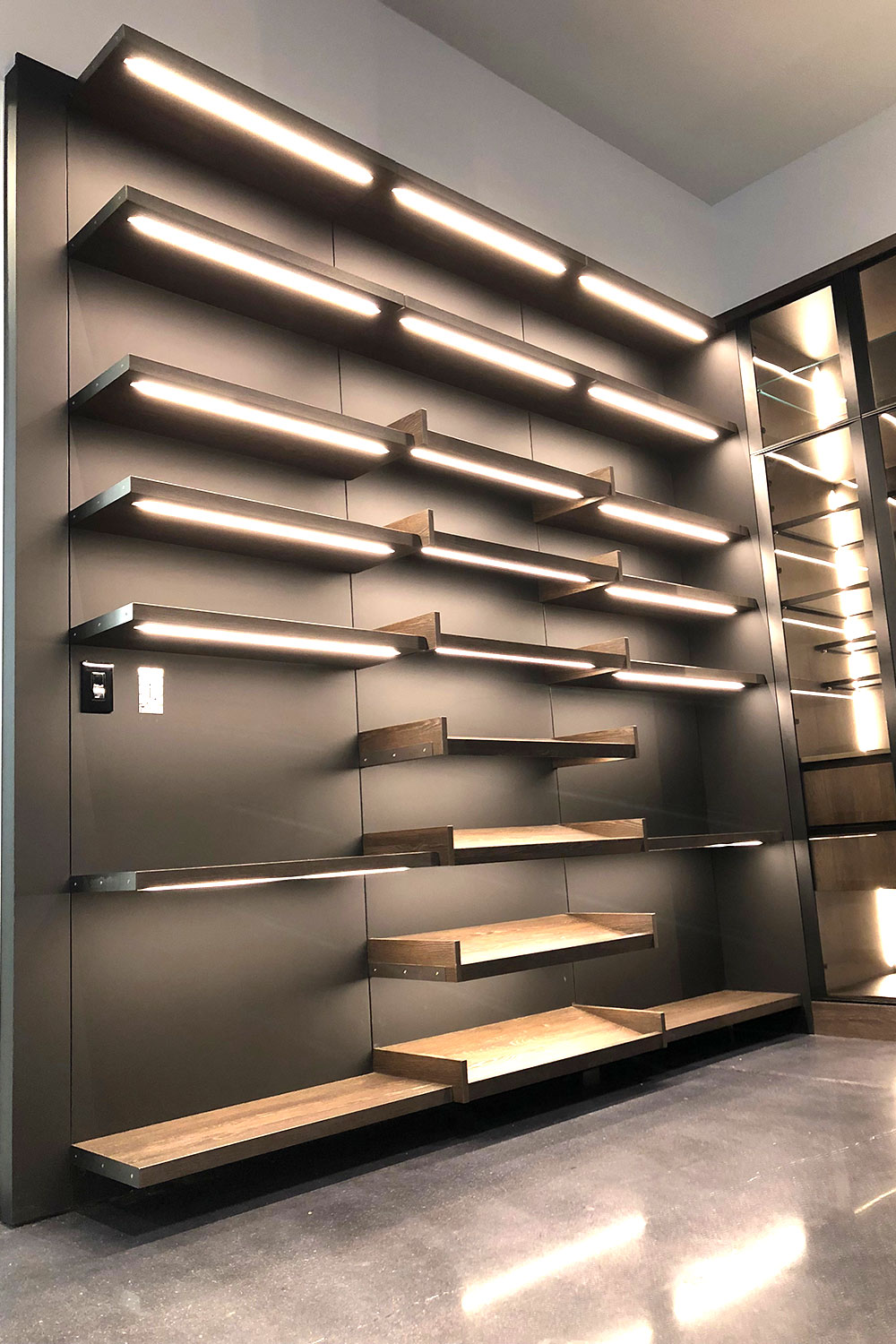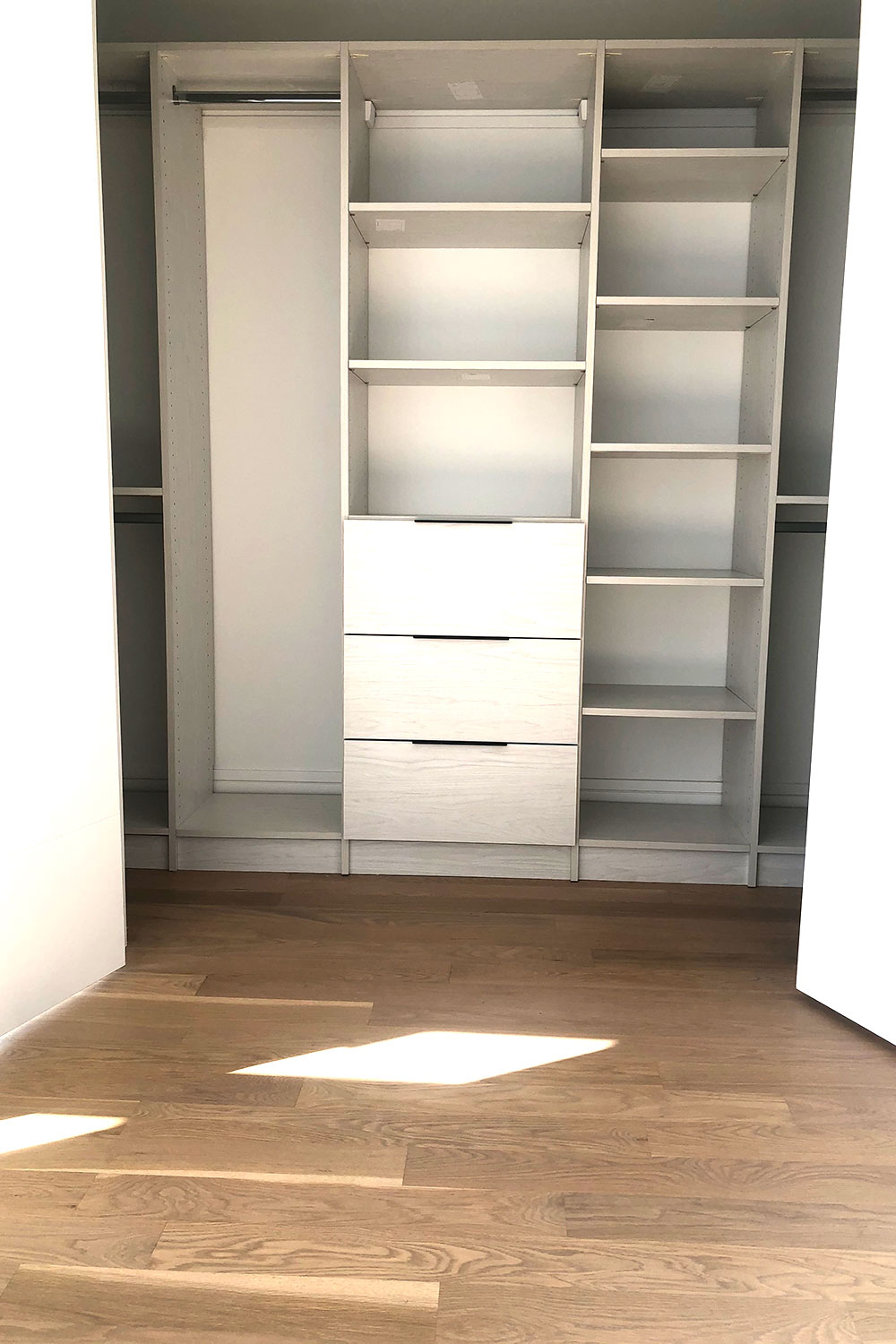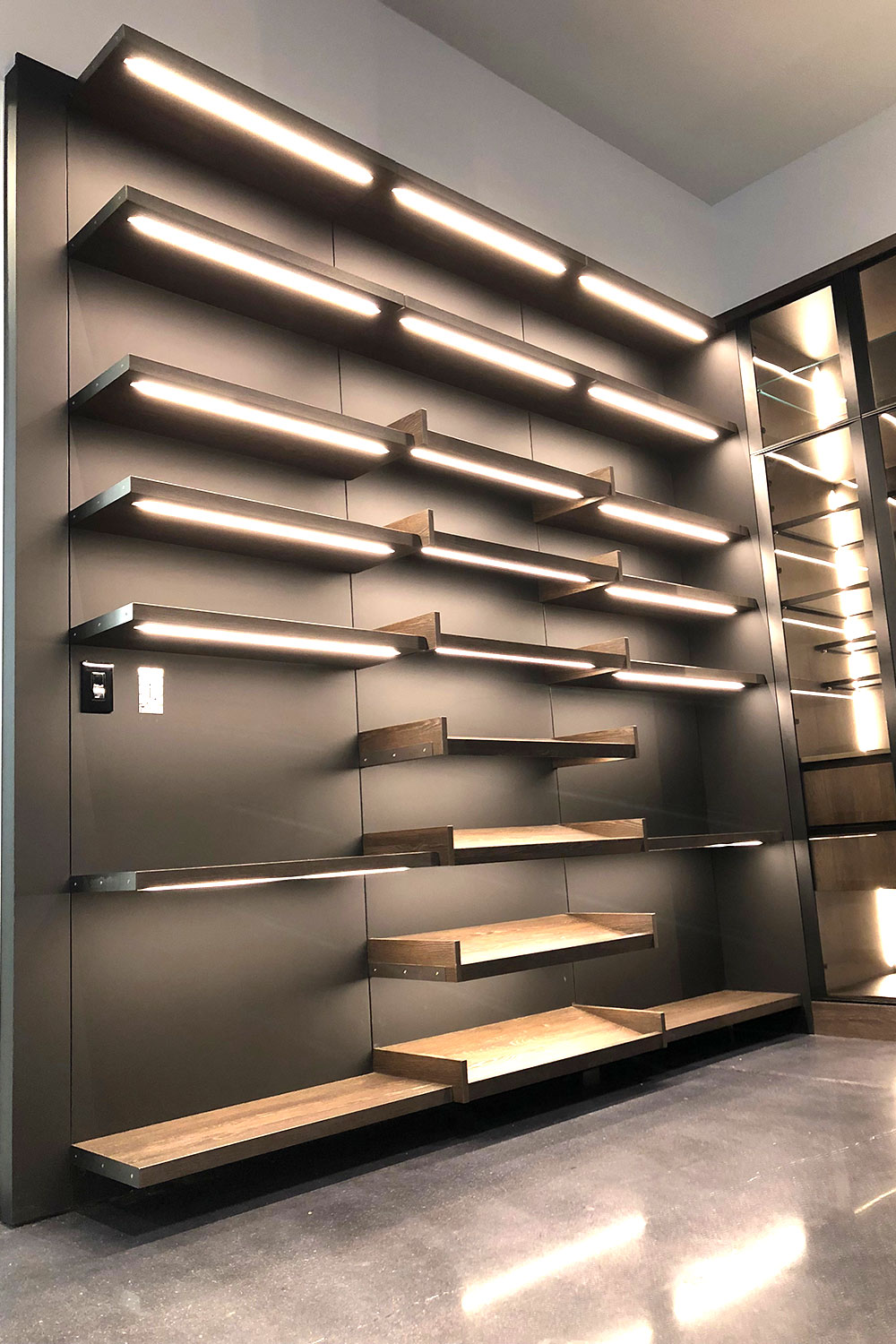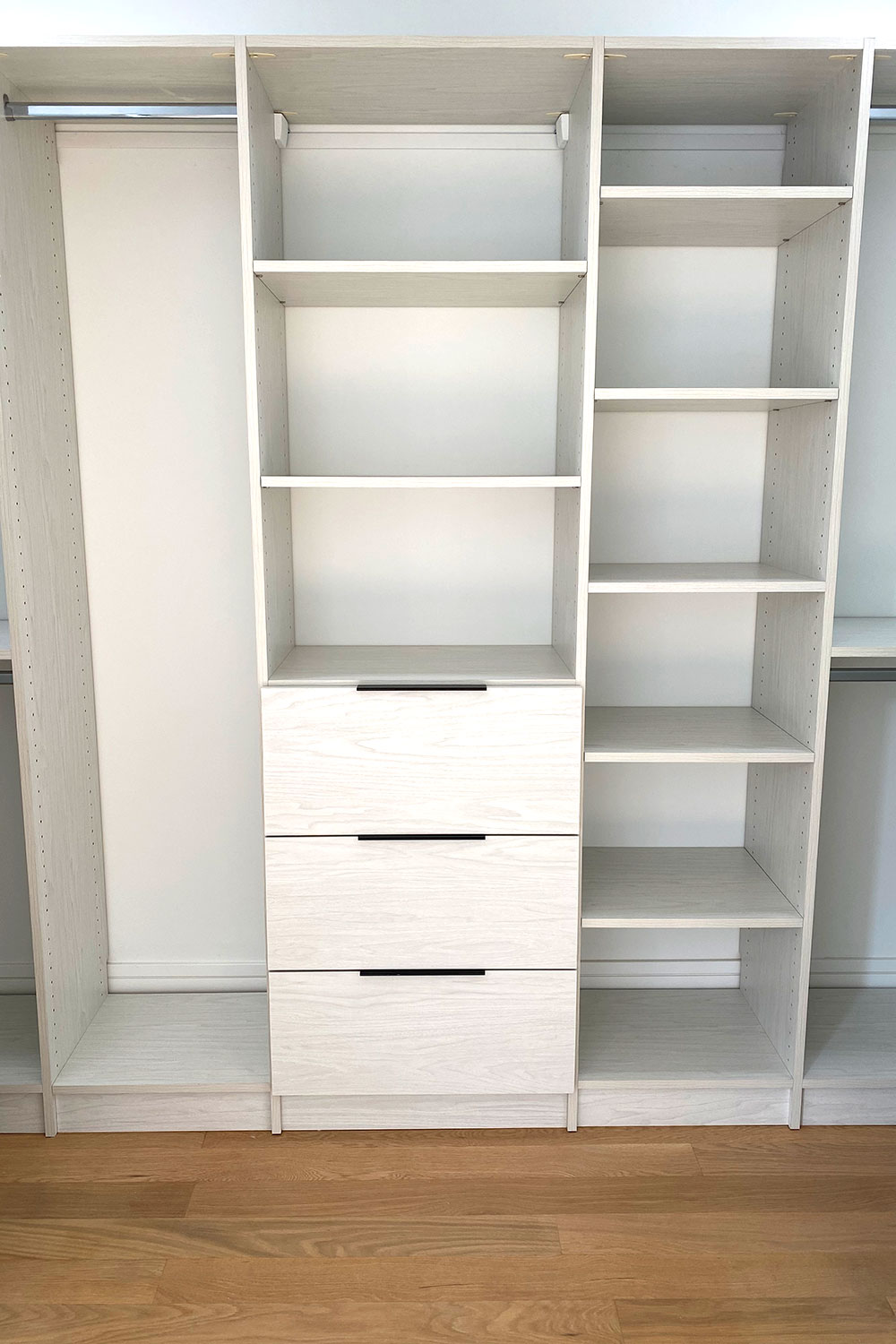 Explore the most diverse kitchen, bath and closet range in the Illinois, with thousands of styles, unit sizes, and special feature units.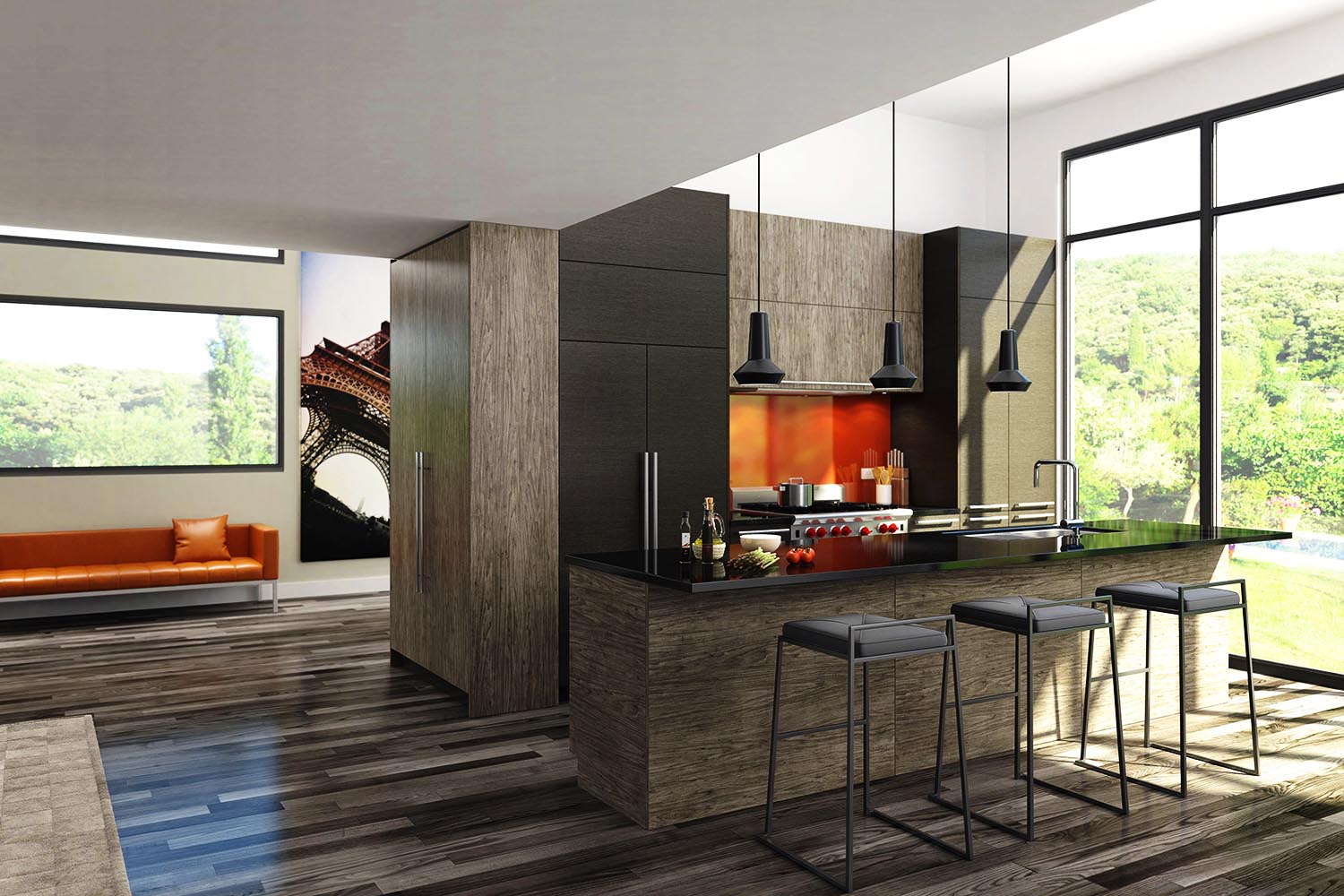 Custom slab wood grain is built using European Frameless construction, and we would not have it any other way. Since Frameless cabinets do not have a "frame" in between each door and drawer as with "framed style cabinets" you get clean lines and 15% more storage.
10' X 10' kitchen cabinet price*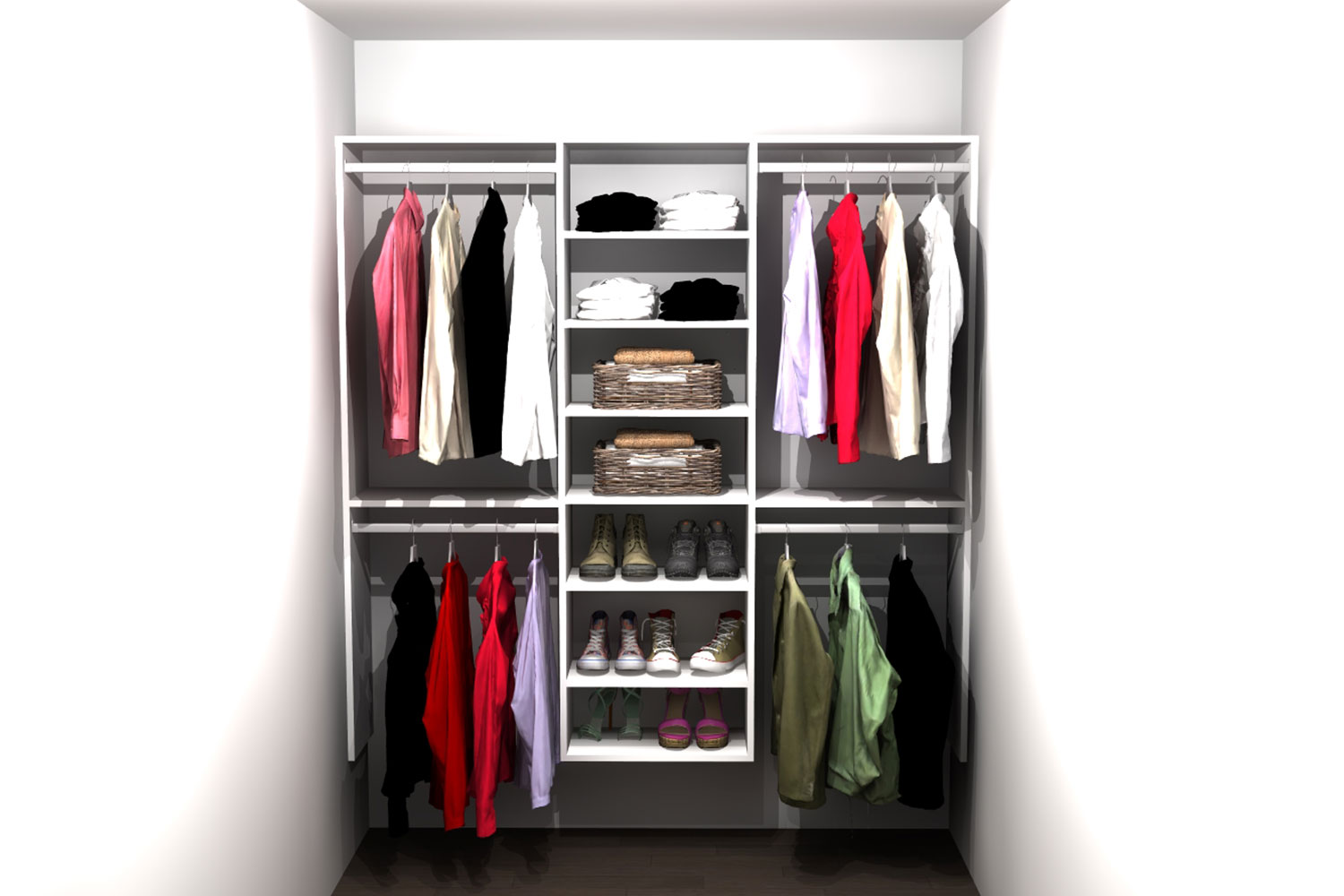 Design a simple custom system to maximize storage. Perfect for a reach-in-closet, small pantry, kid space or hallway.
*Our kitchens are shown with a standard 10'x10' kitchen layout price, which includes cabinets, door and drawer fronts, drawers, shelves, hinges, cover panels, toe kicks and legs in a single style. Your choice of countertops, knobs and handles, sinks, faucets, lighting, appliances, and accent cabinet pieces are sold separately. Tax, delivery, assembly and installation not included.