---
Regardless of the size and dimensions of your bathroom, you'll want to incorporate stylish bathtub designs to enhance aesthetics and functionality. Nothing can get you through a hard day better than the thought of a long, relaxing bath with a glass of wine in hand. When you're ready to sell the place, you can expect a return on investment (ROI) of 60% or more. The price of the property is also higher if it includes a bathtub. So, if you're ready to renovate your bathroom or install a tub, here's a quick look at how to get started.
Standard Bathtubs Take Up Around 13 Square Feet of Space
When planning the installation, expect your bathtub to occupy around 13 square feet of floor area. The most commonly-used bathtubs are typically 60 inches in length and 30 inches in width. If you choose to set it up in the bathroom corner, the tub will occupy about 9 square feet, around 30% less space. Bathtubs are available in different shapes and dimensions, such as:
Alcove: 60" in length x 32" in width x 18" in height

Oval: 60" in length x 41" in width x 24" in height

Whirlpool, oval: 60" in length x 32" in width x 10" in height

Corner: 60" in length x 60" in width x 22" in height

Standalone: 55" to 72" in length x 27" to 32" in width x 15" to 20" in height

Sunken baths

Shower over bathtub

Walk-in baths
Now that you have an overview of the standard sizes and bathtub designs, the next step is matching the right style with your bathroom dimension.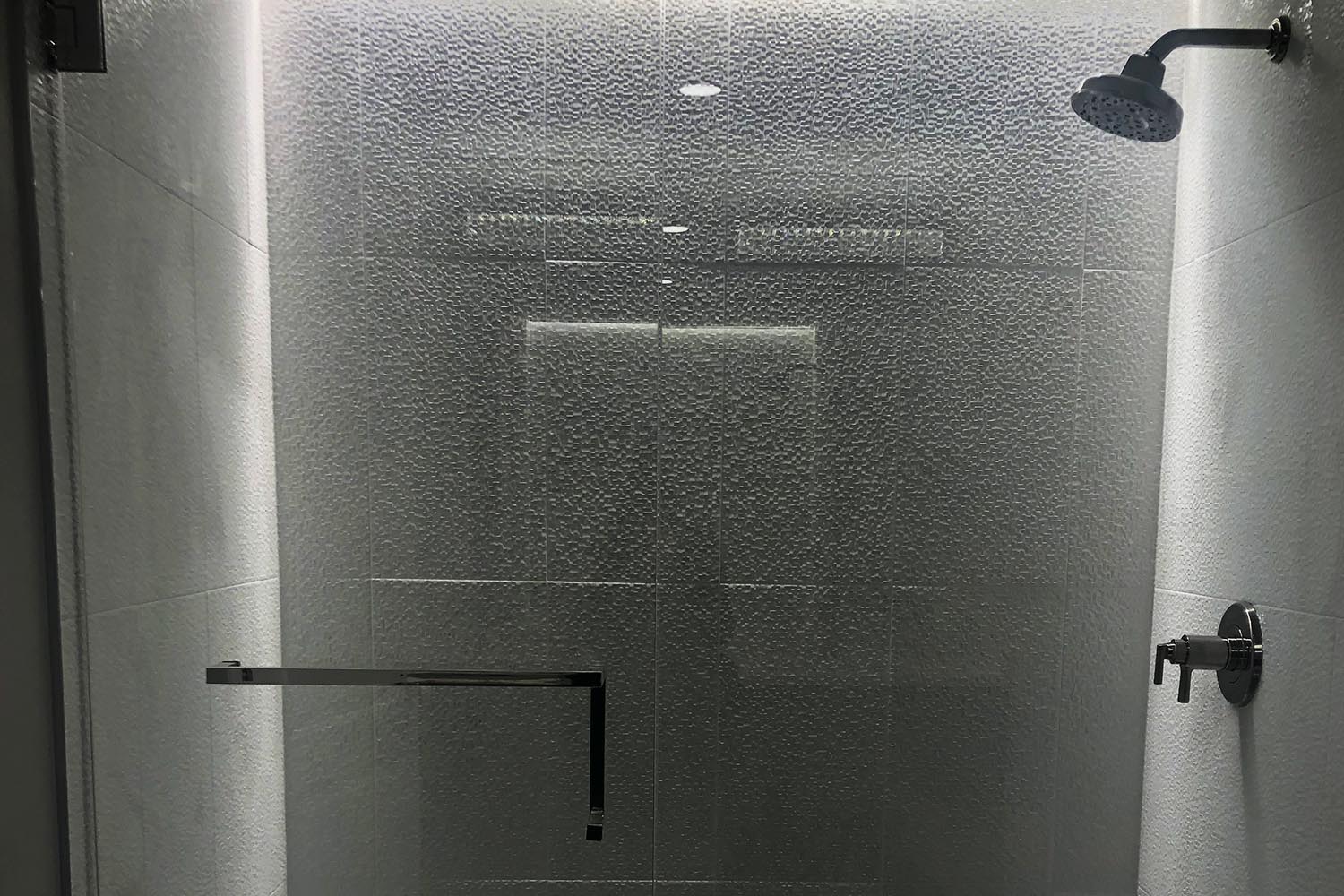 Bathtub Designs for Small Bathrooms
You'll have to get creative with bathtub installations if you have a small bathroom with just 36 to 40 square feet. When selecting suitable bathtub designs, you'll go with options like the shower over the bathtub, which is pretty flexible. If you choose to go with the alcove style, you'll look around for smaller sizes that can fit into the available spaces. Standalone baths in compact versions and corner tubs that occupy less space are other practical ideas. Before you go shopping, make sure to measure the available area. Next, work out the estimated budget for your bathroom renovation and the approximate costs for all the fixtures you'll need to buy.
Bathtub Designs for Medium and Large-Sized Bathrooms
Medium and larger bathrooms give you more room to play around with bathtub designs. Even so, an excellent place to start is by checking the dimensions and hiring professionals to plan the layout. If you go with the alcove design, you might need to build partitions to section off an enclosed area for the bath. Adding curtains or a sliding glass or acrylic panel completes the look. Homeowners having a first-floor full bathroom can experiment with a sunken bathtub, also called an undermount or drop-in bathtub.
To create the ultimate luxurious bath, consider getting a roll-top, claw-foot bath that takes you back to Victorian times. As for homes with kids or elderly family members, the appropriate choice would be walk-in bathtubs. These fixtures come with slip-proof floors and, perhaps, a seat for therapeutic soaking.
When selecting suitable bathtub designs, pay close attention to the material used to craft them. Here are some of your choices:
Porcelain is durable and popular for constructing bathtubs since it is also non-porous. So, you won't need to worry about it losing its shape or integrity with repeated hot water usage.

Fiberglass is super economical, but comes with downsides. Reinforced plastic sheets are used to mold into the desired bathtub shapes. Although durable, you'll have to watch for impacts from heavy objects that can cause chipping. Since it is porous, warping over time is a real possibility.

Acrylic is possibly the most commonly used material since it is available in a wide range of shapes and sizes. An advanced version of fiberglass, acrylic is more durable and non-porous. And since it is lightweight, most bathtubs are made with it. Molded shower-over bathtubs are also mostly made with this material.

Stone resin is another great choice offering heat retention. This material is also non-porous and more economical than cultured marble or copper. Maintenance is also not a problem.

High-end homeowners can choose to install marble, copper, or even wooden bathtubs for exceptional aesthetics.
When you do set out to look for bathtub designs, it is easy to feel overwhelmed by the sheer variety of styles, sizes, and materials out there. A smarter option is to rely on the professionals to design the perfect bathroom carefully considering your budget, space, and needs. That's where the folks at Dynamic Plus come in. Contact them for an appointment https://dynamicgroupplus.com/schedule-appointment/ and prepare to be amazed by the finished results.